REBECCA HOLLAND STUDIOS GICLEE GALLERY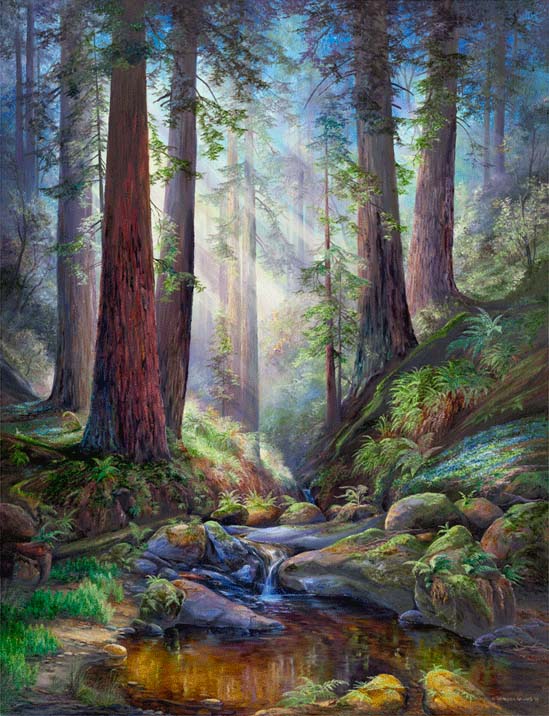 April Light
24" X 31"
Commissioned by Fred Cohen who grew up on Kings Mountain. He saw my paintings
and talked to me at the Kings Mountain Art Fair and decided then he would grow
up to be successful and buy one of my original redwood paintings. Recently we
went exploring with his mother along Tunitas Creek and put the images together
in Photoshop to create the composition of his memories here.
Website created by GazWorks Media Copyright © 2007- 2015 Rebecca Holland Studios