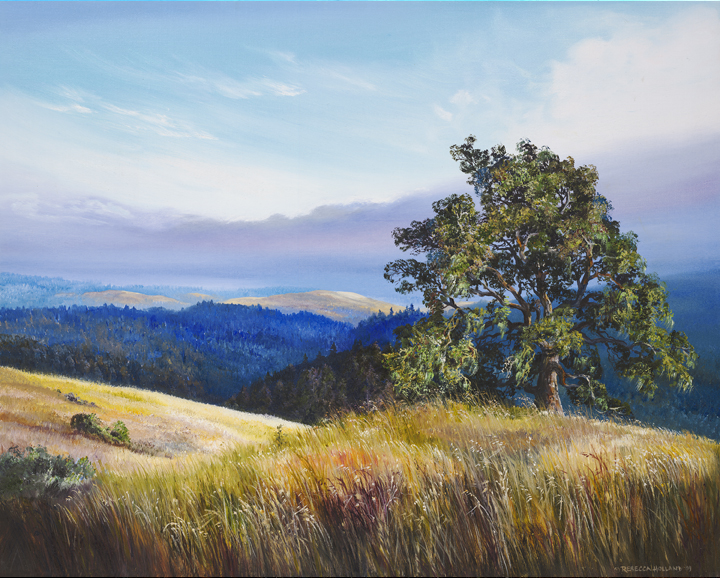 California Oak
16" X 20"
This valley near Inverness is called by the local artists, "the most beautiful valley
in California". The day I went on a photo trip with my artist friend, Carol Rosemond,
the fog and sunlight intensified the colors. This was my first painting on smooth linen
and the new technique intensified the detail and light.
Website created by GazWorks Media Copyright © 2007- 2015 Rebecca Holland Studios