REBECCA HOLLAND STUDIOS GICLEE GALLERY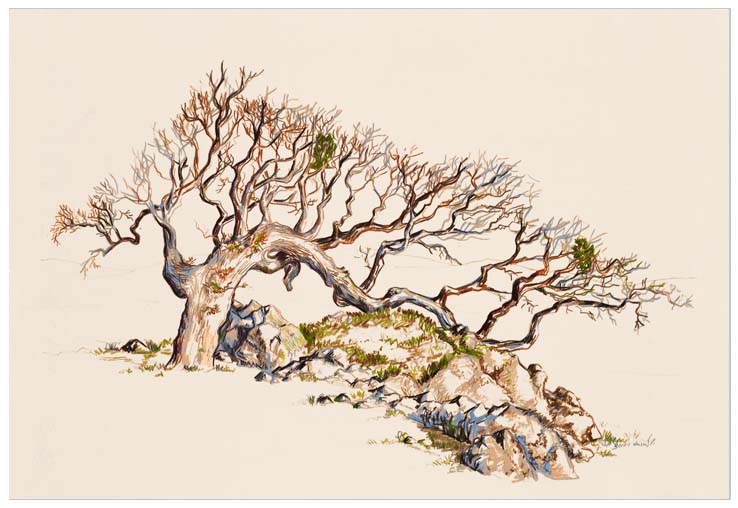 Old Oak With Mistletoe
22" X 34" and 16" X 24"
Printed on rag paper only
This colored-pencil drawing on paper was commissioned by the artist's mother in 1960.
The old oak is still growing along Cañada Road in Woodside. The image was digitally
restored to produce this image which was commissioned as pat of the celebration of a
marriage ceremony.
Website created by GazWorks Media Copyright © 2007- 2015 Rebecca Holland Studios