REBECCA HOLLAND STUDIOS GICLEE GALLERY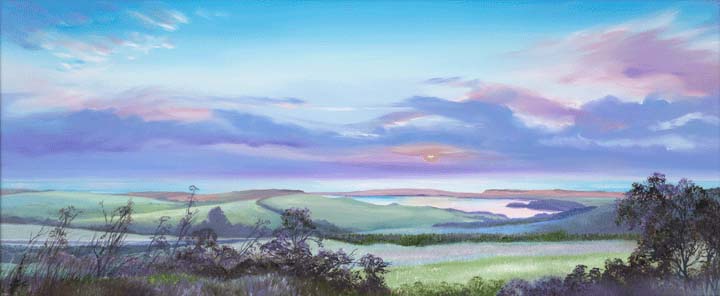 The Pond
20" X 24"
I drive by this pond many times each week. The Pond's simple job is to irrigate
crops that grow on the bluff above the ocean. But it is a mystery to me how
beautiful this little mirror is, like a hole where the ocean and the sky shows
through and the colors are never ever the same.
Website created by GazWorks Media Copyright © 2007- 2015 Rebecca Holland Studios