REBECCA HOLLAND STUDIOS GICLEE GALLERY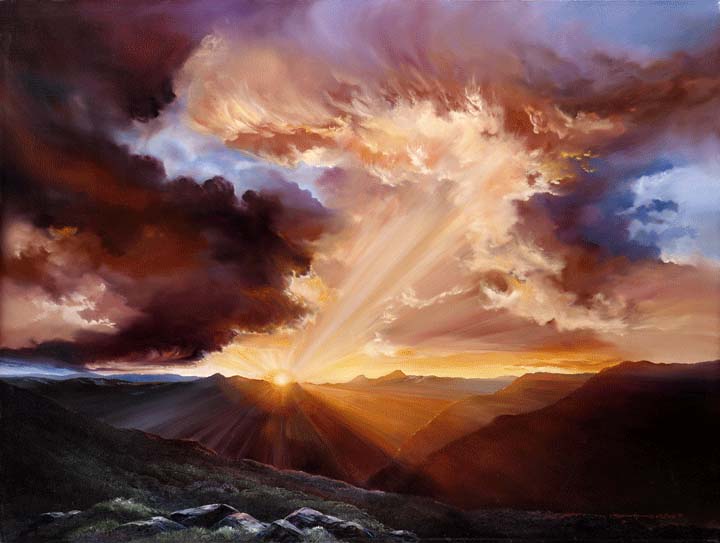 Thunder at Sunset
36" X 48"
A lightening storm at sunset reveals a drama of nature from the top of a mountain in
Colorado. The painting was recently acquired from the collection of the artist for a
private collection. The original oil was painted in 1994 from a photo taken by J.T. Love.
Website created by GazWorks Media Copyright © 2007- 2015 Rebecca Holland Studios